Gathering of Boulder's NewSpace, Technology, Space start-up, Mars Settlement, and Futurist communities

Come out to the meet the speakers, network with others interested in space technology, and to learn whats new in NewSpace.

The evening kicks off at 5:00pm (SOLD OUT) in the second floor Arapahoe Room. Come out for short, informal updates by NewSpace professionals and hear about upcoming Star Parties, space and astronomy events in the area w/ NASA Solar System Ambassador John Williams, NewSpace Start-up Story - INTERSPACE w/ Joe Palaia. Refreshments will be served. Space is limited, so register early.

Immediately following, at 6:00pm in the first floor Boulder Creek Room join us for an energetic discussion about Mars Settlement in 2016 and Keynote talk "Mars, Why Aren't We There Yet?!".

The talk is aimed at young adults, college students, and space-curious adults who want to learn all about Mars settlement. No young children please.

5:00pm
- 6:00pm
NewSpace Night
in the Arapahoe Room SOLD OUT
Short informal talks between networking
,
light refreshments servedJohn Williams, NASA JPL Solar System Ambassador & Science WriterJoseph Palaia, Co-Founder INTERSPACE & NewSpace Entrepreneur
6:00 - 8:00pm
NewSpace Lecture
in the Boulder Creek Room

"Mars, Why Aren't We There Yet?!"
Brian Enke, Senior Research Analyst at SWRI & Author
KEYNOTE:
Dr. Robert Zubrin, Founder , Mars Society & President, Pioneer Astronautics
Admission is free, but

registration

is required
Seating is limited, get your tickets early
No young children please
Telescope viewing after Lecture in parking lot
(weather permitting)
This event is not sponsored by Boulder Public Library. For more information, please contact the organizers. Access to free meeting rooms is a service of Boulder Public Library.
"We are much closer today to being able to send humans to Mars than we were to being able to send men to the moon in 1961, and we were there eight years later. Given the will, we could have humans on Mars within a decade." Dr. Robert Zubrin


Keynote "Why Aren't We There Yet?!"

New York Times bestselling author of "The Case for Mars" and President of the Mars Society, Dr. Robert Zubrin and Southwest Research Institute's Senior Research Analyst and Author, Brian Enke will offer insight into why we have yet to land a person on the red planet. They will also go into exciting detail about what it will take to "land boots on Mars within the decade".

This honest and inspirational look at the current state of affairs will update the public on SpaceX's progress with their heavy-lift Falcon rocket as well as NASA's SLS program. Discussions about Lockheed Martin's Mars-orbiting science laboratory, Mars Base Camp, along with an overview of private and international groups such as Mars One are sure to be entertaining as well as informative.

Additionally, the speakers will explain why Mars is a good destination for NASA's human spaceflight program. The conversation will touch on an array of diverse topics such as NASA politics, public interest in manned space-flight, economic viability of Mars missions, STEAM education, and societal impact of landing people on the red planet. The talk is aimed at young adults and university students interested in joining the space industry, and space-curious adults who are interested in the NewSpace industry and Mars settlement.


Location: Boulder Main Library
1001 Arapahoe Ave. Boulder, CO 80302


Parking at Boulder Main Library

Mondays – Fridays from 9 a.m. to 7 p.m.
Your first 90 minutes are free public parking. You may purchase an additional 90 minutes for $1.25/hour for credit card, or 25 cents/12 minutes for coins.

If you need to park longer than 3 hours, please park in a public parking garage nearby to avoid a $15 ticket.


---
Powered by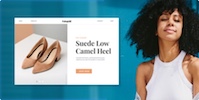 Create your own unique website with customizable templates.