John Williams

web developer, science writer, & NASA JPL Solar System ambassador
John WilliamsConstellora - Your Story in the StarsTerrazoom - Mapping and Web Application DevelopmentLinkedIn@terrazoom

John Williams' interest in astronomy began while spending an autumn night with his grandmother. Upon looking out the window, he noticed a blurry spot in the sky. He studied some books at the library and decided, correctly, that it was the Great Nebula in Orion. He was hooked. As a pre-teen and teenager, John spent countless winter nights shivering in his family's backyard in Kansas exploring the night sky with a small telescope. Calculus gave him a reality-check in college, but he switched gears to becoming a science journalist, sharing knowledge through writing (another love). John has published articles in newspapers and popular magazines, including Astronomy, Air & Space/Smithsonian, Final Frontier, Backpacker and many technical journals. He also served as a contributing editor reporting on the Galileo mission, Voyager's last light, and the discovery of lightning at Venus with Pioneer Venus. He drools over amazing images of Earth and space and still uses the same telescope to explore the dark skies with his two children.

A web developer for Backpacker Magazine, John also runs the E-commerce, web development, design and web mapping applications company

TerraZoom

. He lives and works in the mountains west of Golden, Colorado, inspired by the views and beauty of the mountains, plains and foothills and captures that beauty with digital art and photography.

In his spare time he is co-director of the

Coal Creek Canyon Skywatchers

astronomy club in Golden, CO. The group meets every month hosting speakers and telescope viewing. For more information check their site -

http://www.sky-watchers.co/.
Powered by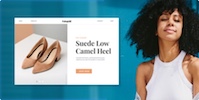 Create your own unique website with customizable templates.