Joseph palaia


co-founder INTERSPACE

& NewSpace expert
Joseph Palaia IV INTERSPACE Website

@NSC_INTERSPACE

LinkedIn

Joeph Palaia is an entrepreneur, engineer and corporate executive whose personal mission is to create the first permanent settlement on Mars, and to pursue development in the inner solar system. He currently serves as President and CEO of NewSpace Center, LLC, a company developing a space-themed attraction and research facility (INTERSPACE) to be located in Titusville, Florida.

Joe is a veteran of two expeditions to the Flashline Mars Arctic Research Station (FMARS) on Devon Island in the Canadian Arctic. In 2009, he served there as executive officer and chief engineer for a one-month simulated Mars mission, and in 2013 he served as commander of the station refit mission. During his time at FMARS, Joe has performed research exploring the utility of using UAVs to aid human Mars surface exploration and he also tested a prototype lunar rover provided by a participant in the Google Lunar X PRIZE, a team he would go on to lead as Chief Operating Officer.

While at the 4Frontiers Corporation, Joe played an integral role in two commercial design studies of the first permanent Mars settlement. He co-authored technical papers on the topics of Mars nuclear power plant design, Mars settlement architecture, space economics and the economics of energy on Mars. He is an Eagle Scout, received the 2005 Peter Diamandis Leadership Award in Fukuoka, Japan, and the 2007 Young Professionals Entrepreneurship Prize from the Luigi Gerardo Napolitano Society in Hyderabad, India.

Joe holds a B.S. in Electrical Engineering, an M.S. in Nuclear Science & Engineering from MIT, and has completed an intensive executive education course at Harvard Business School. He has also served as a senior technical and business consultant on international projects including leading a team to establish the first electric vehicle conversion shop in Singapore, and helping to write the business plan for an earth-orbiting hotel startup company based in Barcelona, Spain. He speaks frequently at conferences and events worldwide on the topics of Mars settlement and space development.
Powered by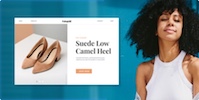 Create your own unique website with customizable templates.