Brian Enke




Senior Research Analyst, Newspace consultant, Mentor, & Author
Brian EnkeShadows of Medusa Website
LinkedIn

Brian is a Senior Space Research Analyst at the Southwest Research Institute in Boulder, Colorado, USA.

Since 2001, Brian has researched planetary surfaces, Pluto photometry, asteroid spectroscopy, 3D planetary imaging, computer learning algorithms, and high-resolution asteroid impact simulations. He has spoken at numerous public outreach events and on many radio programs, primarily about Moon, Mars, or asteroid science.

He is a FIRST Robotics Mentor at Nederland High School. Since 2005, Brian has volunteered thousands of hours to the local high school robotics team in Nederland, Colorado as a software mentor. The goal of FIRST is to educate and motivate the next generation of engineers. Among their successes, the Pirates won the Colorado Regional in 2010 and went on to finish 7-3 (nearly 10-0) in the international championships in Atlanta. Arrrrrr!

He is also a part-time author. Brian strongly believes in using games and fictional novels as platforms for teaching real-world(s) science. His Medusa series (Shadows of Medusa, Killing Mars) attempt to cram as much real science and engineering onto their pages as any entertaining Mystery/SF novel can contain.

In addition, he is a Mars Society

chapter contact and a Director of Mission Support. After helping to form the Rocky Mountain Mars Society chapter in 1999, Brian has participated in many projects including: a) Building the FMARS and MDRS research stations; b) Judging the Kepler Prize competition for design of an Earth Return Vehicle; c) Directing FMARS Mission Support in 2009; d) Directing several seasons of MDRS Mission Support; e) Testing spacesuits and mission logistics.

Brian is also a consultant to several NewSpace organizations - 4Frontiers Corporation, MarsDrive Consortium, Mars One, and other NewSpace groups. Brian wrote a series of articles about 4Frontiers' detailed Mars settlement plans, and has served as their main literary consultant for many years. He also developed an engaging backstory and recruited a prestigious group of young-adult book authors to write an anthology of short stories following the adventures of the Callahans, the first family on Mars.

His background includes being a member of Technical Staff (MTS) for Bell Laboratories. For 17 years from 1984 to 2001, Brian worked his way up the food chain at Bell Laboratories (first with AT&T, later with Lucent Technologies). As a senior telecom integrator, Brian learned to manage complex tech-heavy projects, develop human-machine interfaces, update software in-situ (while it runs), and measure/improve project quality (PQMI) using the Deming model. Most of these skills have proven extraordinarily useful in the design of future Mars missions.
Powered by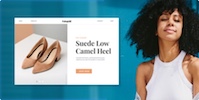 Create your own unique website with customizable templates.